AmeriZone launched its own initiative to promote the use of battery storage technologies for commercial and industrial applications in lieu of traditional generators. Unlike fossil fueled generators, batteries provide clean energy that can not only provide backup power in the event of an outage, but can be utilized every day to lower demand charges and qualify for utility subsidies. Under this new concept, AmeriZone will match the correct battery technology with the customer, oversee its installation, and manage the asset to maximize its income potential.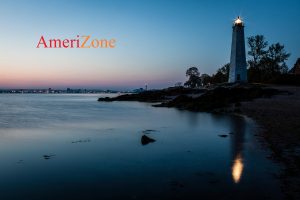 SunPower Corporation has renewed its lobbying contract with AmeriZone Consulting LLC through 2020. AmeriZone Consulting represented SunPower in 2019 in a successful effort to rewrite Connecticut's laws governing net metering that were threatening to eliminate the solar industry in the state. As one of the world's most innovative and sustainable energy companies, SunPower (NASDAQ:SPWR) provides a diverse group of customers with complete solar solutions and services.
ENE, the successor corporation to Energy New England, has contracted with AmeriZone to provide business development services in Connecticut. ENE is the largest wholesale risk management and energy trading organization serving the needs of municipal utilities in the northeast. ENE works with numerous businesses, residents and utilities to help promote the principles of conservation, efficiency, and environmental stewardship, and advances the many benefits available through integrated sustainability planning.

The Connecticut General Assembly passed H.B. 5002, reversing its 2018 legislation that would have effectively eliminated the solar industry in Connecticut. Through its lobbyist, AmeriZone Consulting, LLC, SunPower Corporation led a coalition of solar and environmental interests to reset Connecticut's renewable energy efforts by rolling back efforts by the previous administration to precipitously end net metering – the current means of incentivizing renewable energy. HB 5002 establishes a process for studying how best to transition from net metering toward a new, less costly subsidy system, and have that system in place by 2022.

Previous Clients and Partners

Ice Energy
A leading provider of thermal energy storage, Ice Energy contracted with AmeriZone to deploy its "Ice Bear" technology in Orange County, California.
Under a utility-sponsored subsidy program, AmeriZone was assigned to identify commercial building owners willing to add the ice storage units to their existing rooftop HVAC systems
AmeriZone successfully identified hundreds of locations before the utility effectively terminated the program.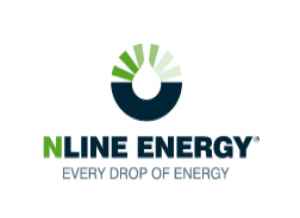 NLine Energy
Opening a new office on the East Coast, the most trusted provider of hydro-power engineering in California, NLine Energy contracted with AmeriZone to develop potential hydro projects in New England.
With AmeriZone's assistance, NLine performed analyses for potential energy projects with each of the major water companies in Connecticut. Because none of those facilities provided sufficient energy potential, NLine completed its work without pursuing a specific project.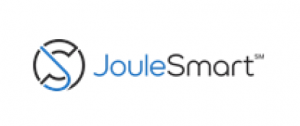 JouleSmart Solutions
JouleSmart has developed a proprietary cloud-based energy monitoring system for commercial buildings that maximizes energy efficiency and guarantees reduced energy costs.
Already well-established on the West Coast, JouleSmart contracted with AmeriZone to develop new deployment opportunities in Connecticut which led to several installations throughout the state.
AmeriZone also facilitated discussions with regulatory leaders to promote efficiency as a key element of the state's energy future.

Genbright
Started by three experts in the New England energy market, Genbright sought to monetize the potential of large commercial backup generators as a source of distributed energy that could provide capacity to the grid.
Genbright contracted with AmeriZone to find potential commercial customers in Southern New England willing to share incentive payments by utilizing their generators in this novel application.
In late 2019, Genbright was purchased by Engie, an international energy conglomerate